How to make the Ultimate Egg Salad Sandwich
You are about to become the recipient of the best egg salad sandwich recipe in the world. I promise. I've had so many people tell me they made this egg salad recipe for their significant other and now they are not allowed to make any other version of the sandwich. It is that good.
It makes you want to throw caution to the wind and dig in face first into this egg salad sandwich…even if the whole world is looking at you. They're probably just wanting to taste it for themselves anyway. ? Sandwich-lovers – This classic tuna melt sandwich is absolutely delicious and grilled to golden perfection.
Egg Salad Sandwich:
There have been many debates over what ingredients to put into healthy boiled egg salad (And even is egg salad? My opinion is yes.). In the spirit of being open minded, I'll agree we are all entitled to our favorite add-ins.
It's just that some ingredients taste better so why would you mess with perfection? Cheddar and cream cheese, a little mayonnaise, and bacon with a few diced chives sandwiched in there create the most delectable egg salad sandwich.
However… If you want to go all creative, there are a few acceptable options I'd consider for deluxe servings without much cooking.
Whether you opt for rich and creamy or crisp and crunchy, I think you'll like these ideas because fresh flavors always add a little brightness to meal time.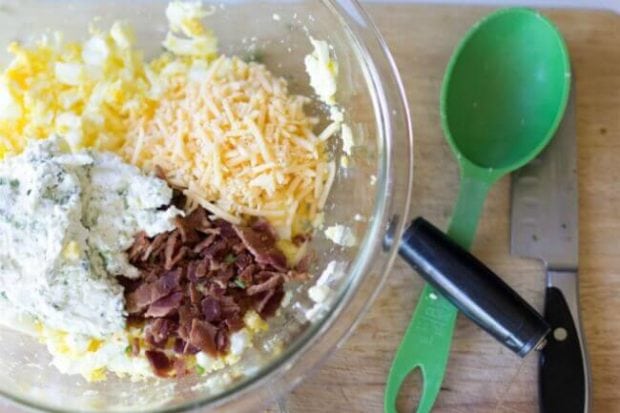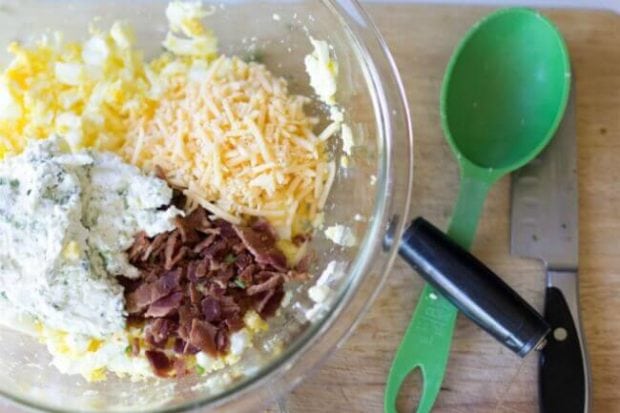 How long do you boil eggs for an egg salad sandwich?
Another issue of paramount importance in building the best egg salad sandwich is how long do you boil eggs for egg salad? I have a couple of ideas on that.
First is the method found here. I've used it successfully for a while.
And then there's this method that I've recently tested. I think it might be an even better option because the shells peel off very easily and I rarely lose any of the egg:
Boil about a half-inch to an inch of water, whichever amount would barely come through your steamer insert.
Place cold eggs from the fridge into a steamer insert and set the steamer in the boiling water.
Boil for 3-5 minutes. I go with the greater time because I do not like soft yolks.
Turn off the burner but let the pan and eggs set there for about 15 minutes.
Plunge eggs into an ice bath.
Crack the egg shells, easily peel, and proceed with your recipe.
I think completely cooled egg salad tastes the best.
In a covered container (and without the bread, wraps, etc.,) egg salad can be kept in the fridge for about three days. If you can restrain yourself.
Alternatives for this Recipe
Mayo…or Not – Of course use your favorite brand of mayonnaise (or homemade) unless you're just not a fan. Then my suggestion is substitute plain Greek yogurt.
Avocado – Slice it or dice it; avocado adds something wonderful to an egg salad sandwich.
Bacon – Ahh, yes. You must. Bacon makes the world go 'round. Especially when it is crisp.
Egg Salad Wrap – Substitute a flour tortilla (wheat or spelt) for croissants. Spring roll wrappers are awesome, too. Or go the veggie route: wrap the egg salad in romaine lettuce leaves, kale, or collard greens.
Egg White Salad – Want to nix the yolk? Simply make Egg White Salad instead. Might I suggest adding sliced black olives and avocado if you do? Yum!
Egg Salad with Relish – A couple of teaspoons of sweet pickle relish adds magic.
Anything in the kitchen that saves time and yields something as delicious as this classic egg salad sandwich recipe is on my Always List.
Fresh, cool egg salad sandwiches are wonderful for summer meals and picnics. And make sure you check out easy deviled egg recipe for another delicious option.
More Recipes You Will Love
6 eggs
4 pieces of cooked bacon
2 T chives
1/4 cup shredded cheddar
4 ounces cream cheese
3 T mayonnaise
1/2 t salt
1/4 t fresh cracked pepper
6 croissants
In a small bowl, mash together cream cheese, mayo, chives, salt and pepper.

In a large bowl, use a pastry cutter to mash up eggs. Finely chop the bacon and add to eggs.

Add shredded cheddar and cream cheese mixture to eggs and bacon. Mix together until everything is mixed really well and eggs are covered in cream cheese.

Serve on croissants with spinach.
Calories: 505kcal